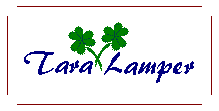 Above all else, I am a confirmed dog person. I wanted nothing but to live and work with animals since I was in grade school. If you ask my family, my love borders on obsession. That's not how I see it, but then, they do say denial is the first sign of an addiction. LOL

My involvement with dogs began with self-education from books. Lots of them. I studied breed encyclopedias, training manuals, health and nutrition texts, and so on. Then there were the dog shows. I'm sure my parents were grateful we didn't have Animal Planet back then! Besides televised events, I tried to get to some of the few local shows & trials there were. When we finally got hooked up with the Internet, I came close to spending every waking minute on the computer. Who knew there would be so much to learn online?! Then, of course, came the excellent seminars and workshops with well-respected canine professionals. All such learning continues to this day, and I see no end of it.

Shortly after high school graduation in '97, with no other experience, I entered a professional grooming apprenticeship course, on a suggestion from my school's director of education. There were ups and downs, but overall the job was enjoyable. The teacher found me to be a bit of a natural with scissors. I imagine it didn't hurt that I had a little practice trimming our family dogs - with heavy duty household shears, no less! Grooming shears were a delight, by comparison, not to mention working on fur that had actually been washed. I came to appreciate pet styling as an art form. After the grooming course, I went on to open my own home based salon.

One other career interest has persisted through most of my life. Professional training had been one of my top choices in past years. I've studied much on the topic, but recently I decided to put this dream on hold until I gain more personal experience. And it will give me more time to think if this is something I really want. Perhaps simply working with my own dogs in various sports will satisfy my desire to train. Who knows?

At this point in time, I am focusing on my career as a groomer and advancing my canine education. I've developed an interest in competitive grooming, and hope to someday enter in such contests. This has prompted me to select a well coated dog that also makes a good working partner. I've decided on a Standard Poodle, which is a wonderfully versatile breed, and should make a great companion, as well as excel in the many activities I plan to pursue. My serious interest is in the Obedience sports, especially Musical Freestyle.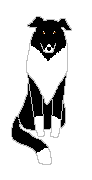 Hobbies

My mind isn't always clogged with fur. Okay, so the greater portion of my life does revolve around things canine. I'm sure fellow dog people will agree, there's nothing wrong with that! But I do have a number of other interests that have little to do with dogs...

Books have always been a passion. I mostly read an eclectic mix of non-fiction, such as Reader's Digest, architecture & decorating magazines, humor, Mythology, I've even been known to look through the dictionary or encyclopedias just for fun. Once in a while, I take in a mini-mystery or short story. But of course, more than anything, do I read dog related books and magazines. Well, so much for that separate interest!

I also enjoy writing now and then, and artwork of many kinds. Okay, so canines count for nearly half of my subjects. Why fight it? I'm a dogaholic.

Other pastimes include listening to music, watching movies, playing games, as well as skiing and swimming. I've also recently taken up line dancing for fun and exercise. There. Now those have nothing to do with dogs! Although, I am interested in skijoring, and freestyle involves dancing, and then there are some canine water sports.....


Other Noteworthy Stuff

In 1997 & 1998, the National Library of Poetry published three of my poems. They can be read at poetry.com.

Summer of 2002 saw the release of my first book, "Van Dog." It is a fictional short story that I had been working on irregularly since 1999. I also provided the cover art. Check it out in my Library.

I have posted my resume online. You can read it on my Shampoodles page.