Clicking on a link will open a new browser window.



General Dog Sites
Dogs @ About.com - an excellent site
Pets Welcome - comprehensive travel directories, etc.
Dog Owner's Guide newsletter archives
DogPatch - links galore for dogs & other stuff
Dog Books - new, used, rare, out of print...
U of MN Pet Care, lots of humor
The Senior Dogs Project - health care, rescue
Reasons to avoid pet shops. Puppy mill links.
2,000 Dog Names, alphabetically


Natural Health
Natural Rearing articles, guides, products
AltVetMed - includes holistic & homeopathic vet directory, and premium pet food list
PetSynergy - Holistic Veterinary Medicine, Nutrition
All breed dog food vs. breed specific dog food
While I don't agree with everything said here, this is an interesting topic.
The basic concept of breed specific nutrition does make some sense.
Concerns about commercial pet food
Wellpet Frequently Asked Questions
Feeding a Species Appropriate Diet
Feeding your pets B.A.R.F. - A day to day personal journal
BARF FAQs, How-To, Dr. B lecture notes
Dr. Tom Lonsdale articles, feeding guides
Riveriene Farm's canine nutrition
Natural Diet: DON'T "Just Do It"
BARF Tips & Tricks, FAQs, info
It's really not natural, but for those who refuse to feed their dogs
a Biologically Appropriate Diet, this looks like a good resource.
Introduction to the trouble with pet foods. Overview of natural feeding plans.
A natural diet for cats (and dogs)
Holisticat - articles and forum archives
Also applies to sight hounds. Good information for all dog owners to read.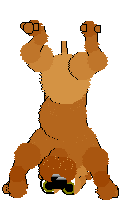 Training & Sports
Association of Pet Dog Trainers
National Association of Dog Obedience Instructors
Obedience Trials - exercise overview, handler errors, tips
Working dog articles, links, FAQs
World Canine Freestyle Association
Belgian Games: suggestions for brain work, tricks, & exercises


Event Calendars
Training seminars & workshops (not updated)
Events at the Monadnock Humane Society (just outside Keene, NH)
New England sled dog racing schedule



Breeds (mostly Belgians)
Your Purebred Puppy: A Buyer's Guide
Belgian Shepherd Resource Library
Belgian Sheepdog Club of America
American Belgian Tervuren Club
American Belgian Malinois Club
American Belgian Laekenois Association
United Belgian Shepherd Dog Association
Belgian Sheepdog Club of Canada


Just For Fun
Personality tests - fun & enlightening
Try Emode's "What Breed of Dog Are You?" test!
Although, the new version doesn't seem to be as accurate as the old. No matter what I do, it keeps insisting that I'm a Scottie! Sorry, not even close. (Well, maybe just a little.) But it's still fun. I hope you get better results!
Oh, according to the old version, I'm a cross between a Collie and a Pit Bull. (Just one answer's difference between those results.) I'd say that's pretty accurate. ;-)
My favorite place on the internet! It's almost always where you'll find me when I'm online.
There's a place for everyone on the boards, whether you're interested in a particular breed, training, dog sports, health, or whatever. And the people are so friendly and helpful.
You can learn alot just by lurking. Even more if you join in and ask questions.